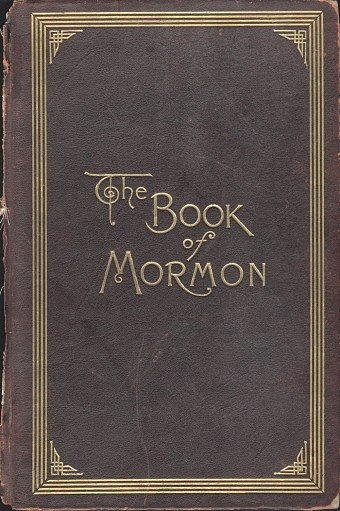 At the beginning of the month, I invited you to join my kids and me for a month-long
Book of Mormon
challenge. We're just past the halfway mark and I wanted to report on our progress and the experience.
I don't even know how many times I've read The Book of Mormon. If you consider times with my family as I grew up, the family I'm in now, my year in seminary, my religion class at BYU, my personal study, individually and with my Sunday School class when President Hinckley gave his challenge a few years ago, and my mission, I'd have to say it's over a dozen. But I've never read it at this pace before.
A couple of days after we started reading, we realized that my daughter would be gone for six days to
Especially for Youth
, leaving us with 25 days to read it together instead of the 31 we'd been planning on. This forced us to kick it into a new gear. We completed Alma today and plan to have a big week of reading this next week. We're on track to make it!
And we really have no excuse. A man my son is teaching on his mission was in Ether after eight days. Amazing.
A real benefit to reading at this pace is a better understanding of the war chapters throughout Alma. When you're reading a chapter a day or a chapter every few days, it's really easy to get lost. I'm understanding the strategies and who's doing what much better this time through.
It's a heavy time commitment to read between five and ten chapters per day, but it will give you a whole new perspective.
IF YOU'D LIKE A COPY OF THE BOOK OF MORMON, CONTACT ME AND I'LL BE HAPPY TO SEND ONE TO YOU AT NO COST. IT COULD CHANGE YOUR LIFE!
(Image found at http://www.mormonmemorabilia.com/images/Merchandise/Books/Book%20of%20Mormon%201906%20Pulpit.jpg)