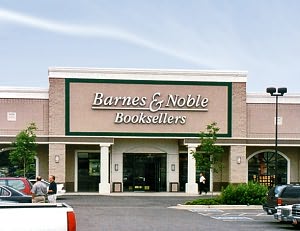 On Friday night I will be at the Layton Barnes and
Noble from 6 p.m to 8 p.m. (
1780 North Woodland Park Drive
) .
I must admit, I'm a little nervous. Gifted came out almost a year ago (is this amazing to anyone but me?) and I wonder if it's still worth doing. Don't get me wrong. I appreciate the manager contacting me and inviting me to come there, but the last signing I did wasn't very successful as far as book sales goes. I'm hoping he doesn't feel like it was a waste for him and I'm hoping that I don't drive all that way for nothing. I suppose it's good to get know him since I'll hope to do a signing when For What It's Worth is released. Wish me luck.
Do any of you experience the same love/hate relationship with politics that I do? They're like a really bad crash on the freeway--horrible and fascinating at the same time. At times I watch them with controlled curiosity and at other times I find my blood pressure rising and I feel I must speak to them on the screen, which is ridiculous since they can't hear me and it doesn't really make me feel better.
Lately I find myself obsessed with lemon. Perhaps it's because the weather is cold and dreary and lemon is so bright and sunny, or maybe it's because it's the perfect combination of sweet and tart or maybe it's because it smells so good or maybe it's because the baked lemon pudding I made the other day makes my mouth water just thinking about it, but I'm completely obsessed with lemon. I'd prefer it to chocolate and marzipan right now, and that's saying something.
My parents are leaving on Monday for another mission. I'm excited for them and the people they'll be serving, but I'm having a hard time thinking of them leaving again. I'm trying not to have a little pity party for myself, but my son is gone, my parents are leaving and Veronica heads to college this year. It's understandable if I cry sometimes, right?
I finished

The Pearl of Great Price

this morning, which means I've read the entire standard works (Old Testament, New Testament, Book of Mormon, Doctrine and Covenants, and Pearl of Great Price) in the last thirteen months. It tells us in the scriptures that we receive the blessing after the trial of our faith. There were times when reading the Old Testament was a trial of my faith (my faith wasn't actually in question, but there were times it was rough trudging through it). Today felt like a reward as I finished with the writings of Oliver Cowdery and the Thirteen Articles of Faith. Oliver Cowdery was so eloquent and his writings were beautiful. A nice way to finish my challenge before I start it again.
I'm really excited about this summer's Junior Authors program. It will be the second summer that I've offered children's creative writing classes and I'm expanding it to include classes for junior high and high school students. It's going to be a lot of fun and it's making me eager for summer.